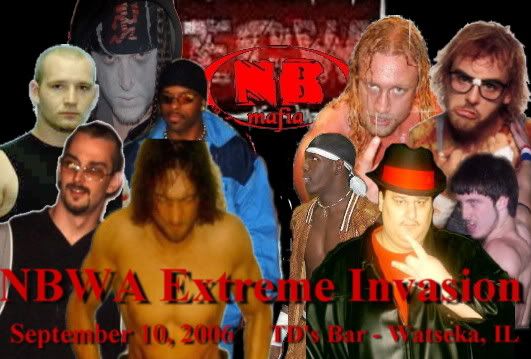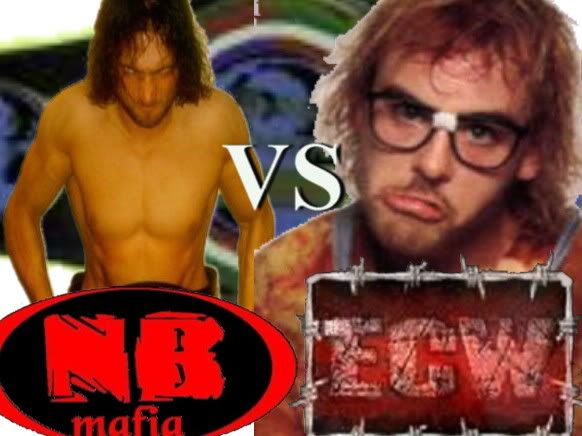 NBWA Champion Diego Corleone's ECW challenge is finally accepted! On September 10, 2005 he will put the NBWA Championship on the line against an Extreme Icon, the ECW Alumni, Spike Dudley!
A New Breed originator returns as "The Human Highlight Reel" Austin Lane takes on ECW's "The New F'n Show" Jerry Lynn!
WWE Prospect Adam Evans takes on "Bloody" Harker Dirge!
Wrestling Redefined goes to the Extreme when former tag team partners Jason Vendetta & Aaron Matthews do battle for the No Limits Championship under ECW Rules!
NBWA Midwest Champion Cecil Cerveza defends the title against another New Breed originator, Deadly Dale!
DangerBoy takes on DaCobra!
Sgt. Jones & Jaxson Pride take on Pain Train & Mystery oWc Partner!
Slick Nick Ludwig, Cheap Shot McGrot, Kid Crush, & Watseka's Own "Cowboy" Jeff Harris do battle in a fatal four way match!
Card subject to change.